【3 March】 World Wildlife Day Join us online!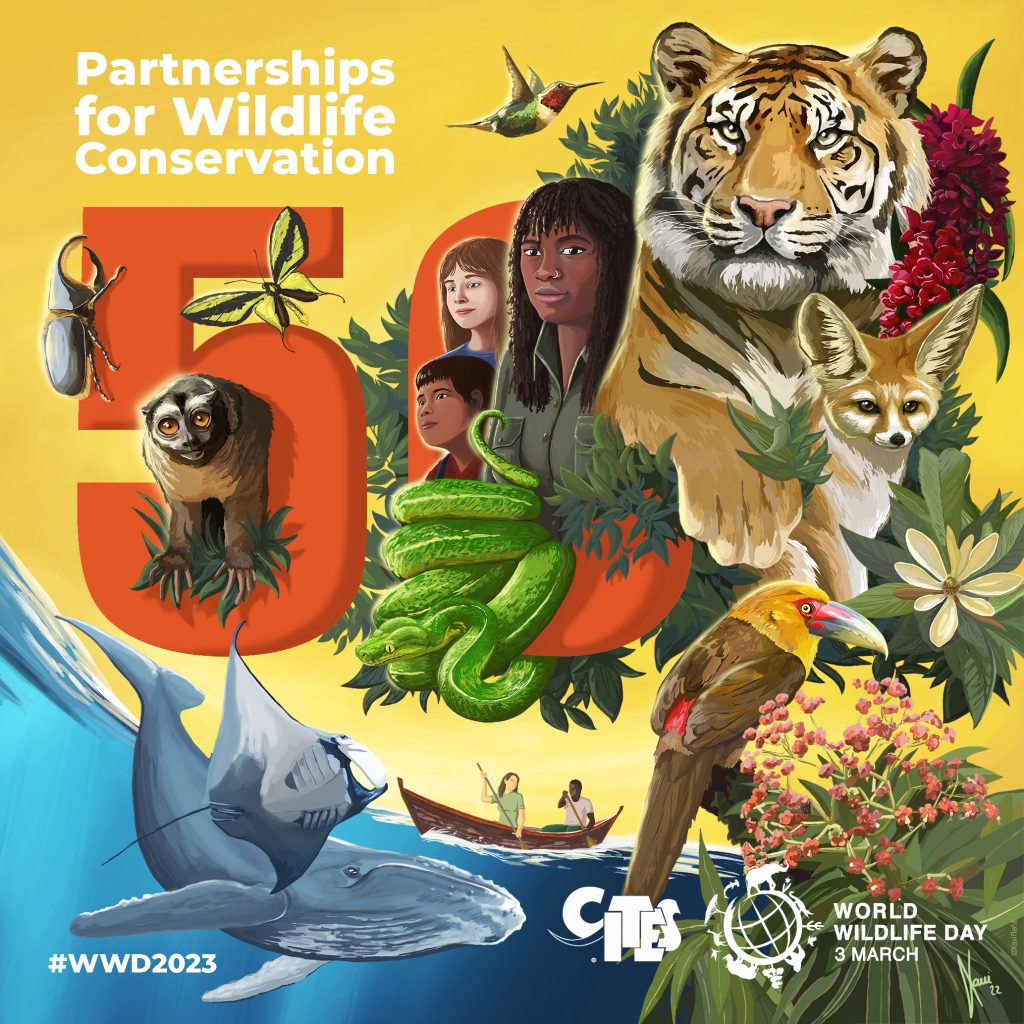 On 20 December 2013, the 68th session of the UN General Assembly proclaimed 3 March – the day of signature of the Convention on International Trade in Endangered Species of Wild Fauna and Flora (CITES) in 1973 – as UN World Wildlife Day.
As part of the worldwide public awareness campaign for the protection of endangered species on this day, the JWCS is running an online campaign.
– countdown from 25 February, one week before the date. We will be running a quiz on wildlife on Twitter and Facebook. The quiz was designed with Wildlife College students. Answers will be posted the following day.
– On 3 March, we will be sending out a wildlife conservation message.
Please follow JWCS on Twitter or Facebook and help us share the message.
Twitter: https://twitter.com/JWCSJWCS
Facebook: https://www.facebook.com/JapanWildlifeConservationSociety/